Ordo Rosarius Equilibrio nace bajo el nombre de Ordo Equilibrio como proyecto de Tomas Petersson, músico sueco cuyo anterior proyecto de música ambiental, con trasfondo satánico, fue Archon Satani junto a Mikael Stravöstrand. La idea surge en 1991 cuando Mikael comienza su proyecto Inanna pero no cristaliza hasta mayo de 1993, cuando Tomas abandona Archon. En sus tres primeros trabajos antes de cambiar de nombre formaba dúo con Chelsea Krook.

De acuerdo a las palabras de Tomas: "El principal propósito de Ordo Equilibrio era como salida estética y creativa para multitud de ideas, ambiciones e ideales. Todavía hoy permanece este objetivo fundacional".
Su música parte del neofolk de guitarras acústicas, instrumentaciones sutiles y voces lánguidas añadiendo elementos marciales a través de las marcadas percusiones rituales en la estructura reiterativa de los temas y ambientales en las atmósferas. Se puede relacionar con el Dark folk y el Folk apocalíptico.
(Fuente:Wikipedia)
Tracklist:
1. [Mercury Rising] Seduced by the Kisses of Cinnabar Sweet
2. Lost Forever, in the Blitzkrieg of Roses
3. Do Murder and Lust make me a man?
4. Hear the Sound of a Black Flame rising
5. Sons & Daughters of Lilith and Cain6. Hell is My Refuge ?
6 A Golden Dawn for a Judas Kiss
7. I think about Germany and the End of the World
8. Let the Words of My Murder be the Last Words You hear
9. When We murdered the World on the Fourteenth of May
10. [Apocalips Kisses] In the Eyes of the Scarlet ones
11. Can you see the Forest for the Trees?
12. She?s in Love with a Whip ? My Venus in Furs
13. Who stole the Sun from its place in My Heart?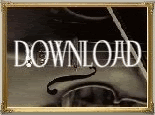 SIN CONTRASEÑA!