Esta banda tomo el nombre de un antiguo demonio sumerio en epocas muy anteriores de las religiones monoteistas, este ha sido temido por su aspecto y crueldad. En 1994 Silenius Gregor, Richard Lederer (miembros de la banda Summoning) y Ray Wells crearon la banda Pazuzu, con la intención de crear un sonido original dentro de la escena del black metal.Crearon una musica atmosferica y ambiental y sumaron guitarras, tambores y luego fueron substituídos por flautas, timbales y gaita.

Tracklist:
1. Somber Arrival:­ An Introduction
2. Schalen des Zorns
3. Passages
4. An Antidote for God
5. Epic
6. Eclipse: Final Clash of Swords
7. Saturn's Somber Moons (The Voyage)
8. Harpsichord and Percussion Interlude
9. The Weeping Willow (Out of Body Experience)
10. Das Reich der Magie
11. The Haunted City
12. La fin de l'ete
13. Hallucinations
14. ...Death of an Infant
15. Reawaking - The Conclusion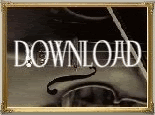 SIN CONTRASEÑA!