London After Midnight es una banda formada por un núcleo estable de miembros, todos los cuales participan a la hora de escribir las canciones. La historia de este grupo está irremisiblemente ligada a Sean Brennan, cantante, líder de la banda y actual gran superestrella del rock gótico. De este hombre se ha dicho de todo; que si es un genio, que si sólo quiere ser famoso, que si es un traidor a la «causa gótica», etc. Hoy les entrego un clasico de gothic rock de coleccion...

Tracklist:
1. Psycho Magnet
2. Where Good Girls Go To Die
3. Innocence Lost (Intro)
4. Kiss
5. Shatter (All My Dead Friends)
6. The Bondage Song
7. A Letter To God
8. Carry On Screaming (Ruins)
9. Theme From The Film Love And Affliction (Remix)
10. Hate!
11. Where Good Girls Go To Die (Edit Mix)
12. Kiss (Ra Mix)13. BonusTrack
14. A letter to god (live)
15. Love song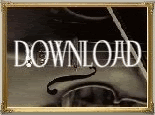 SIN CONTRASEÑA!