Excelente banda creada por uno de los integrantes de Theatre des Vampires que fue expulsado de dicha banda.Gothic metal obscuro y lascivo...un deleite...

Tracklist:
1. De Vampyrica Philosophia (Intro)
2. Carmilla...Whispers From The Grave
3. A Sad Litany Of Vampires
4. Nocturnal Vampires's Orgy
8. Die Herrschaft Des Bluts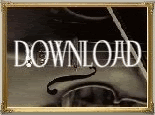 SIN CONTRASEÑA!