Este proyecto de avant-garde black metal que se inició en Noruega en 1998 con
Ihsahn
(
Emperor
) en voz, guitarra y bajo, su esposa
Ihriel
en voces y su cuñado - el hermano de Ihriel-
Lord PZ
en batería. En un comienzo este proyecto comenzó con el único afán de «experimentar» dentro de las influencias personales de sus integrantes, tratando de lograr un estilo distinto, el cual mezclase ciertos elementos de la música selecta con armonías vanguardistas y una gran dosis de metal sinfónico con partes rápidas, riffs black metaleros y sobre todo por teclados atmosféricos. Las voces son compartidas tanto por
Ihsahn
como por
Ihriel
. Ella le pone un toque mucho más lírico, mientras que él oscila entre las voces guturales de
Emperor
, y pasajes más «limpios» que le dan un tinte más épico a las composiciones. Su primer disco
Strangling from Within
apareció a principios de 1999 bajo el sello inglés
Candlelight
. Este álbum los llevó a un nivel mayor dentro de la escena, dejando a
Peccatum
como una de las grandes revelaciones de aquel año en materia de metal gótico vanguardista. Bueno era de esperarse que por el solo hecho de tener a
Ihsahn
entre sus filas, la banda sería vista con otros ojos. Y así fue.Posteriormente al debut, el trío se tomó este proyecto mucho más en serio, participando en una gira por Europa, Estados Unidos y Canadá junto a
Emperor
, el resultado permitió que
Peccatum
pasara a ser una banda de tiempo completo, y es así como durante el otoño del 2000 editan su segunda producción en formato EP llamada
Oh, My Regrets
, la que contenía dos composiciones nuevas, más la versión del tema de
Judas Priest
Blood Red Skies de su disco Ramn it down. Hay que señalar que esta mini pieza, el grupo mantiene el estilo amplio y a veces «enfermizo» -en el buen sentido de la palabra- que se caracterizó en su primer trabajo.Durante el 2000 publican un EP titulado
Oh, My Regrets
y su segundo disco
Amor Fati
que, a pesar de seguir con la misma propuesta musical de siempre, introduce nuevas ideas dentro del concepto que quiere retratar la banda. Se pierde un poco la menor influencia de
Emperor
, y los temas mantienen una línea estilística entre si. Hay que recordar que dentro de su primer disco, existen muchos temas que no guardaban una clara concordancia musical.En el año 2004, ya bajo su propio sello Mnemosyne Productions publican su tercer disco
Lost in Reverie
, ya sin la colaboración de Lord Pz. Un año después publicarán el que hasta la fecha es su último EP,
The Moribund People
. La banda se disolvió en el 2006, año en el que
Ihsahn
publica su primer disco en solitario
The Adversary
. [Fuente: Last Fm]
Tracklist:
02. In the Bodiless Heart
07. The Banks of This River Is Night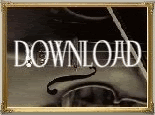 SIN CONTRASEÑA!