Disco recomendadisimo. Es uno de los que no se bajan del podio de mi alma, y hace años que no me canso de oirlo.Se trata del proyecto independiente que tiene Sonja Kraushoffer, la vocalista de L'Âme Immortelle.La inefable dulzura y sensibilidad que hay en su voz se deja escurrir por completo en esta excelente placa, ideal para almas solitarias y melancolicas.Su talento esta acompañado de musicos cuya calidad es altisima, y su estilo podria describirse como etereo, neoclasico...

Tracklist:
01. Labyrinth Of Longings
03. Only The Good Ones Die In Summer
09. La Danse Sur La Corde
12. Mera Sangeet Kho Gaya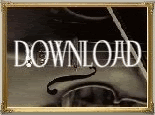 SIN CONTRASEÑA!