Rada I Ternovnik es una banda proveniente de San Peteburgo, muy eclectica dentro de su particular sonido.Pertenecen al underground de Russia, sus sonidos oscilan entre etnicos y paganos, guitarra psicodelicas y una voz femenina.
Tracklist:
3-Toy Dreams (игрушечные сны)
4-Walking on bones (по костям ходили)
5-Darkness (потемнело)
6-And the spear pierces od the earth (и вонзается в землю копье)
7-Sticky fingers (липкие пальцы)
8-John song
9-...and the time that was burned aloud (и время выжженое вслух)
10-What is behind the gates (что там за воротами)
11-Waltz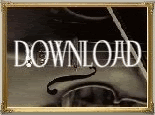 SIN CONTRASEÑA!
AGRADECERÁS CADA DESCARGA O SERÁS CENIZA!