Rivendel es una banda de black metal épico con infuences folk, formado en Austria en 1998. Gerold Laimer es el compositor de la banda, su unico integrante y el que toca todos los instrumentos.EL nombre de la banda esta inspirado en la famosa saga de Tolkien, El señor de los anillos, claro.
Tracklist:
1.Rivendell 06:22
2.The Fall Of Gil-Galad 02:58
3.The Old Walking Song 06:50
4.Eärendil 07:52
5.A Drinking Song 02:15
6.Back To Lands We Once Did Know 06:49
7.Tinúviel 09:12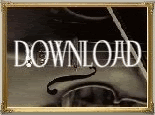 SIN CONTRASEÑA!
AGRADECERÁS CADA DESCARGA...